Di Meo Greco di Tufo docg 2021
Di Meo's Greco di Tufo D.O.C.G. 2021 is an extraordinary white wine originating from the Campania region of Italy. This wine is crafted from 100% Greco grapes, grown on a unique vineyard situated 480 meters above sea level. The terroir, altitude, and exposure of the vineyard endow this wine with an elegant and sophisticated flavor. The superb 2021 harvest year has yielded a wine with a distinctive terroir expression and a refined flavor profile. This is a top recommendation for wine enthusiasts in search of an exceptional white wine.
read more
Wine style
white wine
---
Alcohol
13,5%
Grapes
Greco
---
Appellation

Greco di Tufo DOCG
Taste profile

Ripe and full-bodied
---
Food pairing

Mediterrane keuken
Drinkable

From
2023
till
2035
Wine description
The Greco di Tufo D.O.C.G. 2021 is a special white wine produced by Di Meo Winery, hailing from the Campania region of Italy. Crafted from 100% Greco grapes grown on a vineyard situated 480 meters above sea level, with a terrain rich in clay and limestone, this wine encapsulates the exceptional 2021 harvest, presenting an elegant expression of its terroir and a refined flavor profile.
This wine boasts an intense straw-yellow color and a robust structure in the glass. The nose is marked by subtle scents of citrus blossom, lemon, and lime, complemented by a hint of exotic fruit and powdered sugar. The taste is fresh and fruity, characterized by notes of ripe, juicy fruits and a well-balanced acidity.
The Greco di Tufo D.O.C.G. 2021 pairs excellently with a variety of Italian dishes, such as vegetable tempura, buttered scaloppine, and mozzarella in carrozza. It's also a perfect choice for an aperitif or paired with a cheese board featuring soft cheeses.
This wine is a must-try for enthusiasts of elegant and refined white wines. The unique expression of its terroir and the standout 2021 vintage make it an extraordinary choice for special occasions. Experience the delightful flavors of Greco di Tufo D.O.C.G. 2021, a wine to savor and share with friends and family.
Product specifications

Region:  Campania
Vintage:  2021
Wine style: white wine
Grapes: Greco
Alcohol: 13,5%
Volume: 750 ml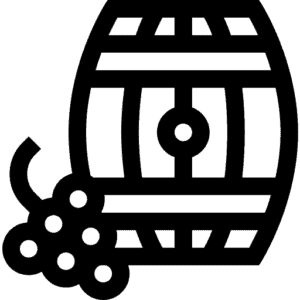 Winery: Di Meo

Appelation: Greco di Tufo DOCG
  Drinkable from 2023 till 2035

Serve: 10-12 °C

  Food pairing: Mediterrane keuken
  Shipment: In stock
The winery
Discover the Story Behind Di Meo Winery
In the early '80s, siblings Erminia, Generoso, and Roberto Di Meo took over their parents Vittorio and Alessandrina's historic farmhouse. This beautiful farmhouse, located just a few kilometers from Avellino in the municipality of Salza Irpina, once belonged to the Princes Caracciolo and is surrounded by rolling, windy hills. A striking 18th-century hunting lodge dominates the landscape.
Erminia, Generoso, and Roberto Di Meo set out to produce wines from the most common indigenous grape varieties in Irpinia, such as Fiano, Greco, Aglianico, and Coda di Volpe. In addition, they aimed to uphold the cultural heritage of their region. They planted vineyards, and in 1986, the family's first wines came onto the market. Thus, Di Meo Winery was born.
As the Irpinia wine region underwent a period of strong growth, with significant recognition for the three DOCGs Fiano di Avellino, Greco di Tufo, and Taurasi, the Di Meo's wine project also grew. In addition to producing wines in the most suitable areas of the province, they expanded their range to include liqueurs, distilled spirits, and other gastronomic products from Irpinia. Within a few years, the company grew into one of the most prestigious producers in the region.
Today, the winery is run by Roberto, an oenologist and sales manager, and Generoso, promoter of "Di Meo Vini ad Arte", a project to promote and spread the cultural heritage of Irpinia and Campania. Like wine, this is a way to celebrate the family's connection with the area and share the story with contemporary taste.
Di Meo Winery is located in the heart of Irpinia, between the small villages of Salza Irpina and Parolise. The 25-hectare vineyard encompasses the old hunting lodge, which has now been transformed into a luxury country house for business and private events, administrative offices, and wine and liqueur production facilities.
Di Meo cultivates exclusively native grape varieties in the most suitable parts of Irpinia, spread across the three DOCG areas: Fiano di Avellino, Greco di Tufo, and Taurasi.
Today's wine production consists of 15 labels, divided into two product lines: Tradition and Time. The former is a classic line, with the iconic single varietal wines from Irpinia. The Time line, however, includes the Reserves, a continual challenge to explore the aging possibilities of primarily Fiano and other native grape varieties that have made this area world-famous.
In addition to the wines, Di Meo has a limited production of single varietal Grappa (Fiano, Greco, and Aglianico). The range is completed by a 25-year-old Brandy and two liqueurs from the family tradition: "Ratafià di Nonna Erminia", a refined mix of herbs and Aglianico, and "Schiaccianoci", an original reinterpretation of the famous Nocino liqueur.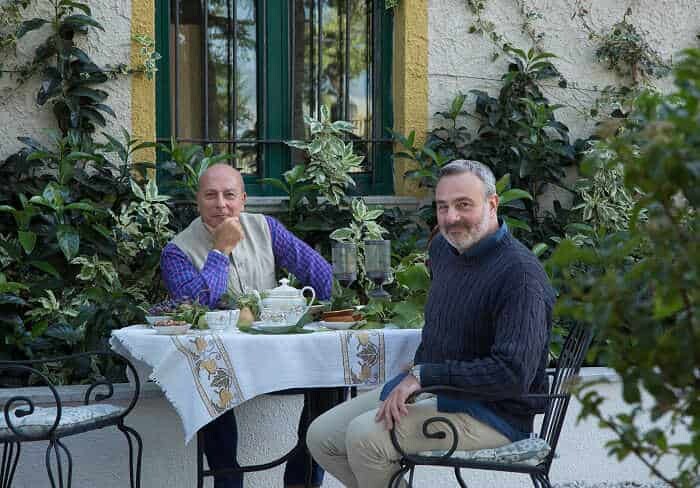 The success of Di Meo's wines is clearly reflected in the impressive number of awards and distinctions they have garnered over the years. A good example of this is the 2021 vintage that achieved a James Suckling score of 92. This demonstrates that these wines consistently win the appreciation of experts. Over the years, there has been a steady flow of praise for our wines, as evidenced by the scores of previous vintages: the 2020 vintage achieved a James Suckling score of 93, while the 2019 and 2018 vintages respectively received Wine Enthusiast scores of 91. The 2017 vintage was also lauded with a James Suckling score of 92, while the 2012 vintage outdid itself with a Decanter score of 94. It's evident that this winery stands out for its consistent quality and passion for excellence, resulting in wines that time and again receive recognition at the highest level.
Campania: A Gastronomic and Cultural Gem of Southern Italy
Nestled in southern Italy, Campania is a region abounding in contrasts and diversity. Stretching from the Tyrrhenian Sea coast to the peaks of the Apennines, it offers a medley of landscapes, flavors, and cultures that are worth exploring. This region is home to some of Italy's finest wines, including the renowned Fiano di Avellino DOCG. Read on to discover more of what this region has to offer.
Main Cities
Campania boasts several notable cities worth your visit. Naples, the region's largest city, is celebrated for its rich history, art, and gastronomy. Salerno, situated on the coast, is a vibrant city with a beautiful promenade and a lively nightlife. Sorrento, a charming town with narrow streets, offers stunning views of the Gulf of Naples. Pompeii and Herculaneum, two cities buried under Vesuvius' ash, provide fascinating insights into daily life during Roman times.
Local Cuisine
Campania is one of Italy's most gastronomic regions. The local cuisine is rooted in fresh ingredients and traditional recipes passed down through generations. Some of the most famous dishes include pizza (originating in Naples), seafood pasta, buffalo mozzarella, and fried treats like arancini and calzoni. The region is also famous for its sweet delights, including sfogliatelle, babà, and cannoli.
Wines and Vineyards
Campania has a long-standing history as a wine region, producing some of Italy's most esteemed wines. In addition to Fiano di Avellino DOCG, the region also produces other significant white wines, including Greco di Tufo and Falanghina. For red wines, Aglianico and Taurasi are the main grape varieties. The vineyards in Campania are primarily situated in the hills around Avellino, Benevento, and Caserta.
Sights to See
Campania is brimming with historical and cultural landmarks. The archaeological parks of Pompeii and Herculaneum provide captivating insights into daily life during Roman times. The Amalfi Coast, with its spectacular sea and mountain views, is a popular tourist destination. Other attractions include the Royal Palace of Caserta, the Certosa di San Lorenzo in Padula, and the Cilento National Park.
Our Campanian wines encapsulate all these elements in a bottle, resulting from a combination of local grape varieties, unique terroir, and centuries-old wine tradition. Our Fiano di Avellino DOCG 2021 is a white wine with a distinctive flavor profile, full of fruity and spicy notes and an elegant acidity. This wine is perfect for lovers of fresh, mineral white wines that pair well with Mediterranean dishes.
Our wine originates from the hills around Avellino, an area known for its volcanic soils and Mediterranean climate. Here, the grapes are hand-picked and meticulously selected to ensure the highest quality. Our wine is crafted using modern winemaking techniques and aged in stainless steel barrels to retain the full expression of the grape variety and terroir.
This wine is an excellent choice for special occasions and gourmet experiences. It pairs perfectly with fish dishes, white meats, and fresh cheeses. It's also a fantastic wine to enjoy while watching a sunset from a terrace on the Campania coast.
We invite you to try this unique wine and discover the flavors and aromas of Campania. With our wines, we bring the distinct characteristics of this beautiful region to your glass.