Tinazzi Prealta Rossa Leggero Appassimento Rosso Verona
Experience the power of this Appassimento in every sip. The wine may not be an Amarone, but it certainly leans in that direction, offering a similar level of richness and complexity.
read more
Wine style
Red wine
---
Alcohol
14%
Grapes
Blend of local grapes
---
Appellation

IGT
Taste profile

Medium-bodied
---
Food pairing

Beef, lamb, pasta and game
Drinkable

From
2022
till
2027
Wine description
Discover prealta rossa, a red wine from Verona IGP that captures the essence of the region's finest grapes. The grapes are carefully selected in the province of Verona and undergo a light drying process before fermentation with maceration for 10 days at a controlled temperature of 20-22°C. The wine is then matured for 8-12 months in French oak tonneau, resulting in a bright red color and very fruit-forward aromas of cherry and blueberry jam. The taste is full-bodied, with a good persistence and an elegant finish with reminiscences of jam. Enjoy prealta rossa at 18-20°C and savor the spicy notes of black pepper, licorice, and vanilla that add further complexity to this exquisite wine.
Product specifications

Region:  Verona (Veneto)
Vintage:  2018
Wine style: Red wine
Grapes: Blend of local grapes
Alcohol: 14%
Volume: 750 ml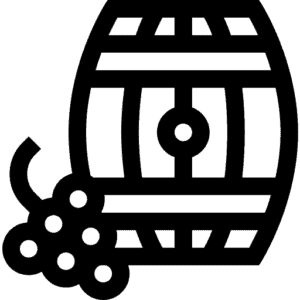 Winery: Tinazzi

Appelation: IGT
  Drinkable from 2022 till 2027

Serve: 18 - 20 °C

  Food pairing: Beef, lamb, pasta and game
  Shipment: In stock
The German magazine Falstaff awarded Tinazzi.
Tinazzi wines have received high accolades from the prestigious German wine magazine Falstaff, renowned in German-speaking countries. Falstaff has recognized several Venetian and Apulian wines from Tinazzi, as well as many others from Italy's top producers. Tinazzi's Feudo Croce – Primitivo di Manduria Dop "Imperio LXXIV" 2019 received an impressive 93 points, with a complex aroma of ripe red fruits, spices, and cocoa notes. San Giorgio's Primitivo di Manduria Cap "Diodoro" 2019 was awarded 92 points, with articulate aromas of ripe red fruits and spices. Tinazzi's San Giorgio – Malvasia Nera Salento Igp "Pausania" 2019 was also awarded 92 points for its full harmonious taste and persistent aftertaste. The San Giorgio – Primitivo Salento Igp "Strabone" 2020 was awarded 91 points, characterized by its powerful and bright color, pronounced aroma of forest fruits, and elegant tannins. Lastly, Sentieri Infiniti – Negroamaro Rosato Salento Igp 2020 received 90 points, with delicate floral hints and a lingering fruity finish, perfect for a refreshing aperitif or with grilled fish. Enjoy these award-winning wines from Tinazzi, one of Italy's top producers.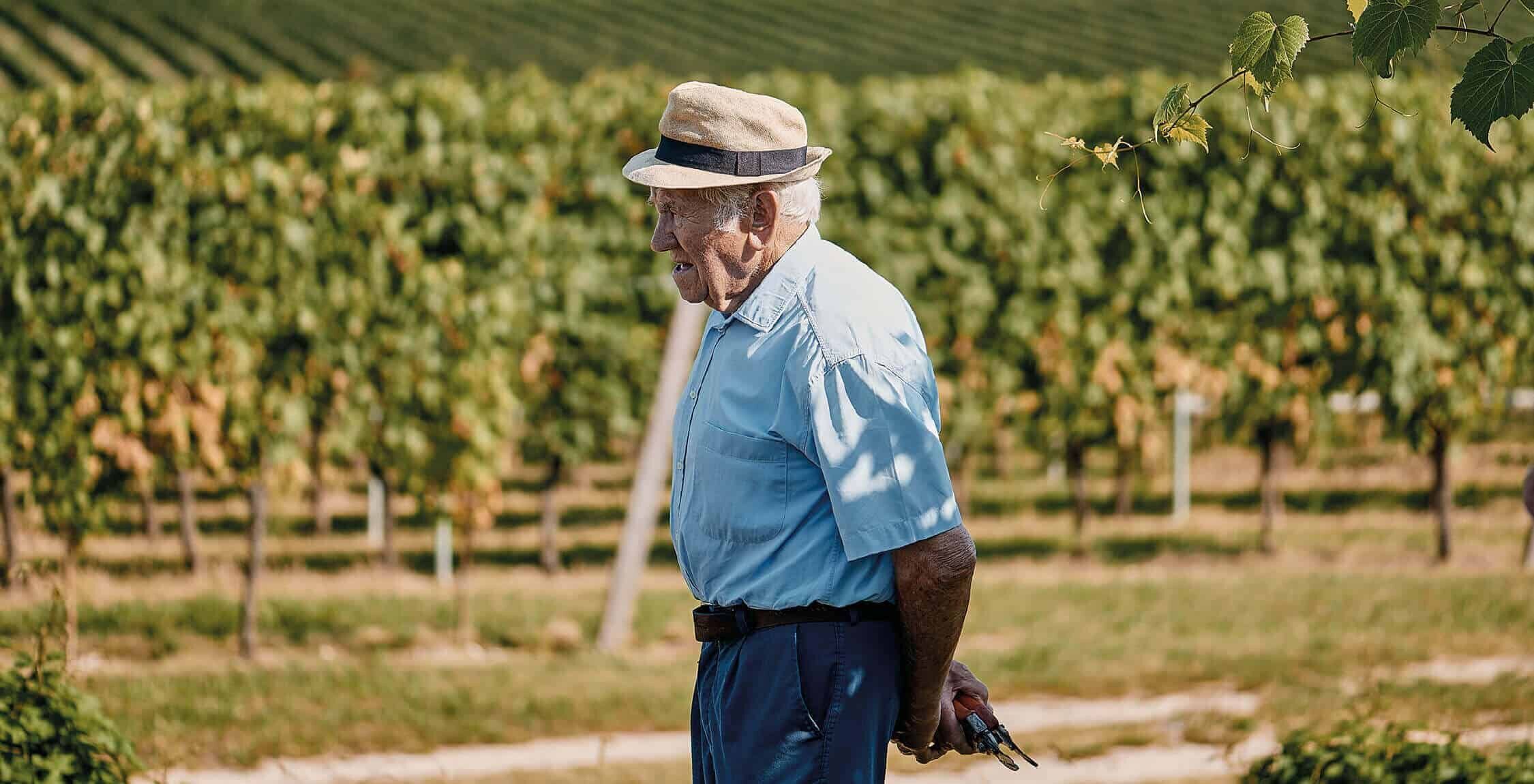 The winery
The Tinazzi family is a name synonymous with top-tier Italian wines, thanks to their two flagship wineries – Cantina San Giorgio and Tenuta Valleselle. For generations, this family has been dedicated to surprising the world with new, special wines that capture the soul of their native territories.
The Tinazzi story began with the visionary Eugenio Tinazzi, who founded Tenuta Valleselle in the 1960s. His son, Gian Andrea, joined him at the young age of 18 and together they transformed the winery into an international success with their innovative ideas. Today, the grandchildren Francesca and Giorgio continue the legacy of their ancestors, working tirelessly to maintain the family's reputation for excellence in the wine industry.
As a producer of quality wines from the Veneto and Puglia regions, Tinazzi is dedicated to preserving tradition while constantly seeking new ways to innovate. With values of integrity, humility, passion, and sustainable growth, Tinazzi strives to be a reliable family business that produces prestigious local wines.
In addition to their world-renowned wines, Tinazzi has created the Tinazzi Italian Experience – an invitation for wine lovers from all over the world to discover the beauty of Italian locations, the pleasures of food and local cuisine, and the conviviality of life in the vineyard. With a range of activities to choose from, visitors can explore the unspoiled beauty of Italian vineyards, including Cantina San Giorgio's line dedicated to innovation. Equipped with advanced production systems and a commitment to continuous research and grape selection, this winery is leading the way in creating exceptional, innovative wines.
Discover the Tinazzi family's passion for wine and their dedication to preserving Italian traditions by experiencing the Tinazzi Italian Experience today.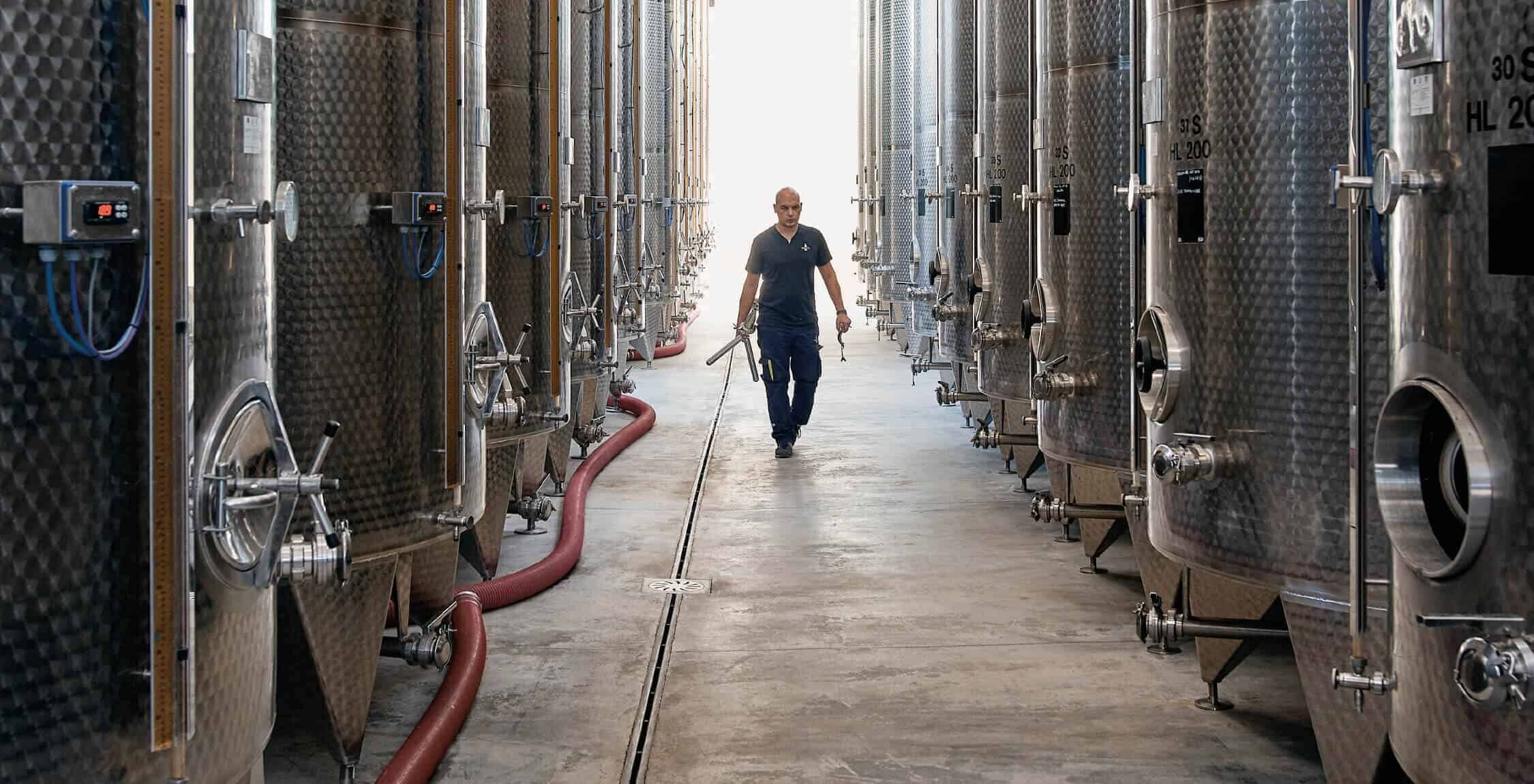 Veneto
Veneto is a region in northeastern Italy that offers a diverse range of landscapes and natural environments. The region is home to the Dolomite Mountains, which offer some of the most stunning scenery in Italy, including jagged peaks, deep valleys, and pristine alpine lakes.
In addition to the mountains, Veneto is also home to a number of beautiful beaches along the Adriatic Sea, including the popular resorts of Jesolo, Caorle, and Bibione. The beaches offer soft sand, clear water, and plenty of opportunities for swimming, sunbathing, and water sports.
Veneto is also home to several national parks and nature reserves, including the Dolomiti Bellunesi National Park, which offers hiking trails, cycling paths, and skiing opportunities in the winter months. The Po Delta Regional Park, located in the southern part of the region, is a unique wetland area that is home to a diverse range of wildlife, including rare bird species.
In the countryside, visitors can explore the rolling hills and vineyards of the Veneto wine region, where they can sample some of the region's famous wines and enjoy the beautiful scenery. The region is also known for its stunning gardens, including the famous Villa Barbaro garden in Maser and the Giardino Giusti in Verona.
Overall, Veneto offers a rich and diverse natural environment, with something to offer for every nature lover. Whether you enjoy mountains, beaches, wetlands, or vineyards, Veneto has plenty to offer.