Sagrantino di Monfefalco Cantina Fratelli Pardi 2016 DOCG
Unveil the magic of Montefalco Sagrantino – a taste that transports you to Italy's idyllic hillsides. Indulge in our passionately crafted, exquisite red wine for a truly unforgettable experience. Elevate your senses with Sagrantino today
read more
Wine style
Red wine
---
Alcohol
14,5%
Grapes
Sagrantino
---
Appellation

Montefalco D.O.C.G.
Taste profile

Rich and complex
---
Food pairing

Game and red meat
Drinkable

From
2021
till
2029
Wine description
Discover the enchanting taste of Montefalco Sagrantino, a wine that captures the essence of the Italian hillside landscape in every glass. This refined red wine, sourced from an east-southeast facing vineyard at 280 meters above sea level, is produced with care and dedication, using only the finest 100% Sagrantino grapes.
The passion and craftsmanship of the winemakers are evident in the careful manual harvesting of the grapes in small crates. During the vinification process, the wine undergoes meticulous fermentation on the skins for eight days, followed by alcoholic and malolactic fermentation in stainless steel vats.
The secret to Montefalco Sagrantino's rich and complex flavor lies in its maturation: first, 18 months in French and Slovenian oak barrels of 26 hectoliters, followed by 9 to 12 months in stainless steel. Finally, the wine rests for a minimum of six to eight months in the cellar, allowing the flavors and aromas to fully develop.
Be seduced by the full-bodied, robust taste of Montefalco Sagrantino, which pairs perfectly with a delicious dish of herb-crusted lamb, roasted potatoes, and artichokes. Or discover the harmonious combination with red Colfiorito potato gnocchi, served with crispy pancetta.
Bring home a bottle of Montefalco Sagrantino today and treat yourself and your loved ones to an unforgettable culinary experience, as the rich flavors and aromas of this exceptional wine tantalize and enchant your senses.
Product specifications

Region:  Umbria
Vintage:  2016
Wine style: Red wine
Grapes: Sagrantino
Alcohol: 14,5%
Volume: 750 ml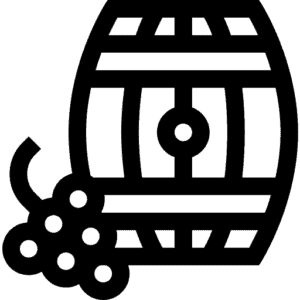 Winery: Fratelli Pardi

Appelation: Montefalco D.O.C.G.
  Drinkable from 2021 till 2029

Serve: 16 °C

  Food pairing: Game and red meat
  Shipment: In stock
Foodpairing
The rich and varied cuisine of Umbria offers numerous delightful pairings with the robust and complex flavors of Sagrantino wine. Here is a suggestion for a culinary adventure that combines the best products of Umbria with a delicious bottle of Sagrantino:
Begin your meal with a tasty selection of antipasti, including Prosciutto di Norcia, a soft dried ham with a distinct flavor, accompanied by olives from Spello and a cheese board with local Pecorino and honey from the hills of Umbria. The salty and sweet flavors of these appetizers will beautifully complement the tannins and fruity notes of the Sagrantino.
For the main course, indulge in a traditional Umbrian recipe, such as succulent, slow-roasted lamb with fresh herbs, garlic, and olive oil. As a side dish, opt for a platter of roasted potatoes and artichokes, which will enhance the savory flavors of the lamb and the earthy notes of the Sagrantino.
Another option for the main course is a delicious pasta with truffle sauce, made from fresh black truffles from Norcia, Parmesan cheese, and cream. The rich and earthy truffle flavor will perfectly pair with the powerful tannins and dark fruit aromas of the Sagrantino.
This culinary adventure is a wonderful way to discover the authentic flavors of Umbria and enjoy a perfect food pairing with the impressive Sagrantino wine. Cheers!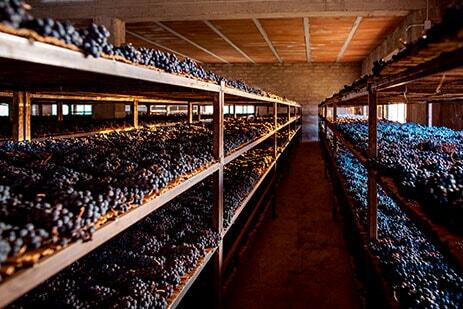 The winery
The story begins in 1919 when brothers Alfredo, Francesco, and Alberto Pardi established the Fratelli Pardi winery, then located on the ground floor of the San Marco hospital in Montefalco. At that time, the grapes for production were partly their own and partly purchased from local landowners. Both white and red wines were produced, but the main product was Sagrantino, at that time exclusively passito (dried grape wine). Deliveries covered the entire Umbrian territory and sometimes even beyond, such as to the Vatican.
In 2002, driven by the joint desire of the Pardi family to continue the tradition, the great-grandchildren Francesco, Gianluca Rio, and Alberto Mario, with the help of their parents Agostino and Alberto, renovated the building in Montefalco to revive their great-grandparents' wine business. Today, brothers Gianluca Rio and Alberto Mario, with their enthusiasm and hard work, strengthen the centuries-old bond between wine and the Pardi family.
The Winery:
A stone's throw from the town of Montefalco, beneath the ancient city walls, our current winery was established in 2003, dedicated to the entire wine production process, from the cultivation and processing of grapes to the sale of wines. The winemaking area, equipped with stainless steel fermentation vats, is used for fermenting white and red must and storing finished wines. The underground cellar is reserved for aging the wine and is equipped with French barriques and, following tradition, large barrels of oak and Slavonian wood. Here, the bottled wines with designation of origin are also aged: Sagrantino Secco and Passito di Montefalco DOCG, Rosso DOC, and Bianco DOC.
Montefalco is called the "Balcony of Umbria" due to its extraordinary geographical location: it sits atop a hill overlooking the valleys of Clitunno, Topino, and Tiber. Montefalco is famous for the frescoes in its churches and its typical local wines, which are owed to the Franciscan monks who settled in the majestic San Francesco complex in 1340 and started an intense wine-growing activity that continues to this day.
The Vineyards:
The vineyards cover approximately 11 hectares and are located on the rolling hills of Casale, Campolungo, Pietrauta, and Lasignano.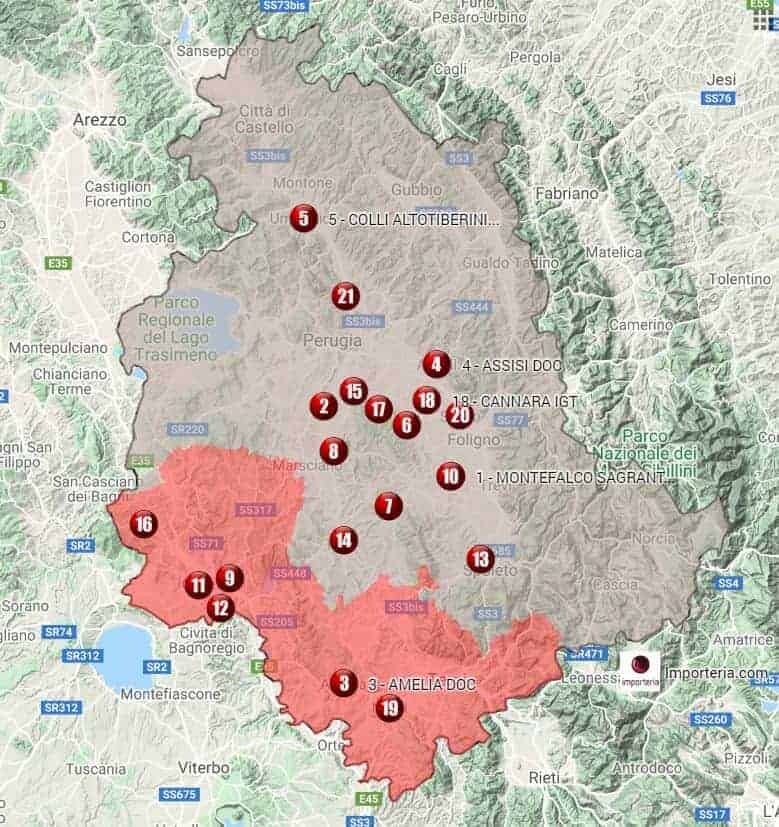 Umbria
Umbria, located in the heart of Italy, is an enchanting region known for its rolling hills, ancient history, and rich cultural heritage. The region is a paradise for wine lovers, foodies, and travelers seeking authentic Italian experiences.
Wine Regions:
Umbria has a long tradition of wine production, with various wine regions known for their quality wines. Some of the most prominent wine regions in Umbria include:
Montefalco: This historic town is famous for its robust Sagrantino wines, which have a deep color and complex flavors. Montefalco Rosso, made from Sangiovese, Sagrantino, and other local grapes, is also a popular wine from this region.
Orvieto: This picturesque town produces delightful white wines, mainly made from Grechetto and Trebbiano grapes. Orvieto Classico is a refreshing white wine perfect for warm summer days.
Torgiano: This charming town is home to the renowned Lungarotti winery and is known for its Torgiano Rosso Riserva, an elegant red wine made from Sangiovese and Canaiolo grapes.
Tourist Areas:
Umbria offers a range of fascinating tourist destinations that reflect the rich history and culture of the region. Some highlights include:
Assisi: This world-famous town is the birthplace of Saint Francis and attracts pilgrims and tourists from around the world. Visit the stunning Basilica of Saint Francis and admire the frescoes by Giotto.
Perugia: The capital of Umbria is known for its vibrant university atmosphere, beautiful architecture, and the annual Umbria Jazz Festival.
Spoleto: This historic town is famous for its impressive Roman and medieval monuments, such as the Roman theater, the Duomo, and the Ponte delle Torri.
Culinary Highlights:
Umbria is known for its flavorful and authentic dishes, prepared with local ingredients. Some culinary highlights include:
Truffles: Umbria is famous for its black and white truffles, which are used in numerous dishes, such as pasta, risotto, and frittata.
Prosciutto di Norcia: This delicious cured ham from Norcia is known for its tender texture and distinctive flavor.
Pecorino: This sheep's cheese is a favorite in Umbria and is often served with honey, fruit, or as part of a cheese board.