Discover the sublime wines of Mevante, including the Trebbiano Spoletino. This wine is crafted with passion and expertise by brother and sister duo, Paolo and Antonella Presciutti. With its delicate bouquet of white flowers and a flavor reminiscent of local white peaches, this wine is a true revelation. Experience the depth and complexity of this outstanding wine from Umbria.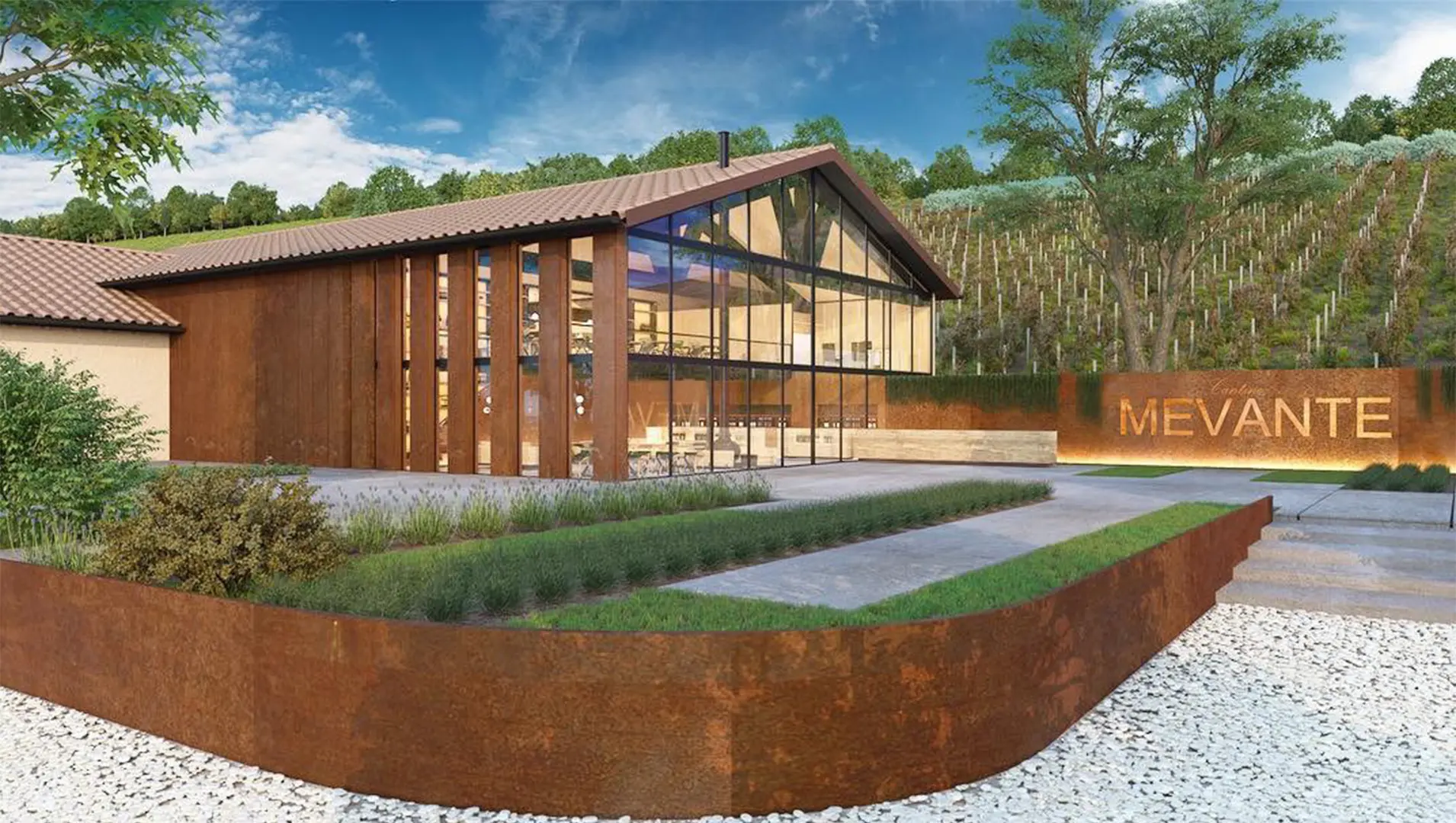 Discover the delightful wines of Mevante, a winery nestled in the hills of Bevagna in the heart of the Sagrantino di Montefalco production area. Paolo and Antonella Presciutti are the proud owners of this establishment and are a brother and sister duo with a passion for producing wines from native Umbrian grapes: Sagrantino, Grechetto, and Trebbiano.
The winery produces around 60,000 bottles annually, including the prestigious Montefalco Sagrantino DOCG, Montefalco Rosso DOC, Grechetto DOC, and Birbantéo. At Mevante, the wine is produced with respect for the land and using traditional methods to preserve the characteristic aromas and flavors of the region.
Mevante's cellar is located on the east side and takes advantage of the natural slope of the hills for gravity decantation. The rooms designated for wine aging are underground, providing natural temperature and humidity control, allowing the wines to mature slowly and naturally with low energy consumption.
Mevante is a family-run business where brother and sister Paolo and Antonella Presciutti have been involved in wine production and the preservation of the Umbrian territory for decades. Their passion and dedication are evident in every aspect of their production process and have led to the creation of world-class wines.
Come and taste the delicious wines of Mevante and discover the unique flavors of Umbria. Order a bottle of Birbantéo, Montefalco Sagrantino DOCG, Montefalco Rosso DOC, or Grechetto DOC today and enjoy the finest wines Italy has to offer.